Learn 360 video production with Dome3D, a certified Kolor Academy traning partner.  
Using the Kolor 360  Video suite (Autopano Video Pro and Autopano Giga), Dome3D will provide you with a solid foundation in 360-degree video capture, stitching, editing and publishing.  Dome3D was part of the first certified trainer session, and has completed a comprehensive training program designed by the Kolor Team.  Contact us below to setup a training session in Chicago or at your location.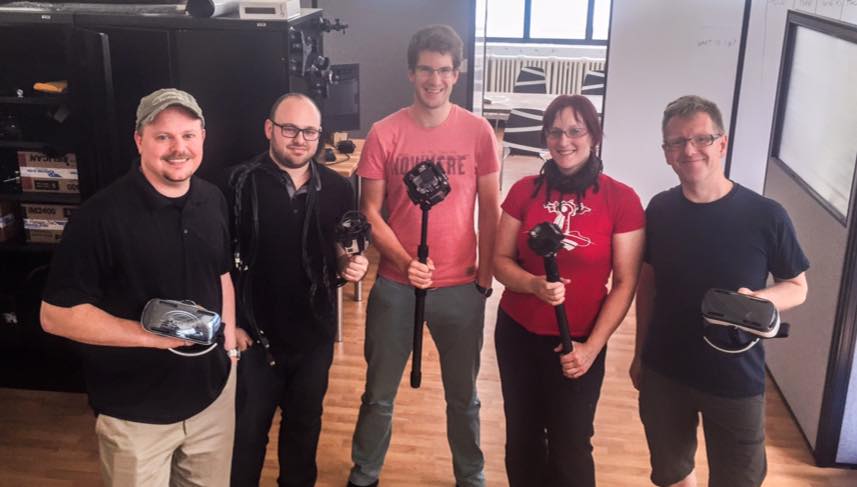 The Level 1 training is one or two day course (depending on your knowledge of filming 360 video). 

Level 1 covers:
Learning the basics of the Kolor's AVP and APG software workflow

Have a solid understanding of recording and stitching 360° videos

Learn different stitching approaches using the supplied Kolor scenes

Passing a "final exam" will entitle you to a Level 1 certification from Kolor for 1 year
Training is available at our location in our suburban Chicago location or we can travel to your location. There is a cap of four people in a training session.

Beyond the Level 1 training there is also an advanced Level 2 training.

Level 2 covers:
Advanced stitching methods with AVP and APG

Working with third party programs to enhance and publish 360 footage to various platforms

Problem solving using your footage

Passing a "final exam" will entitle you to a Level 2 certification from Kolor for 1 year
After a session (either Level 1 or Level 2) has been completed, there is post training support via Skype / Google Hangout / remote desktop at $225 per hour.

Please let us know if you have any questions, or if you have any sample footage you would like us to look at.
 


All prices, specifications, options, and information are subject to change without notice, and are subject to verification.
©2017 Dome3D LLC, All Rights Reserved.